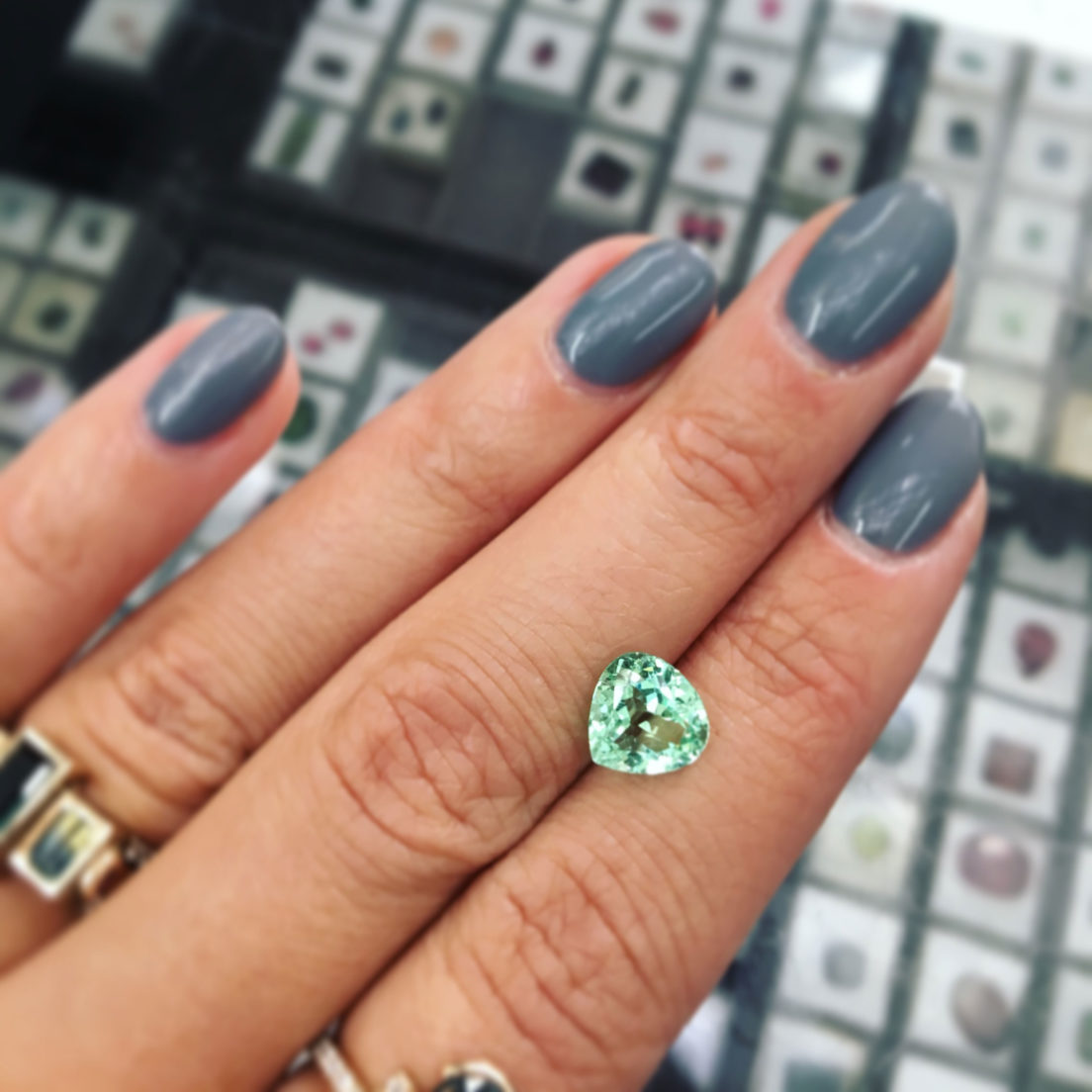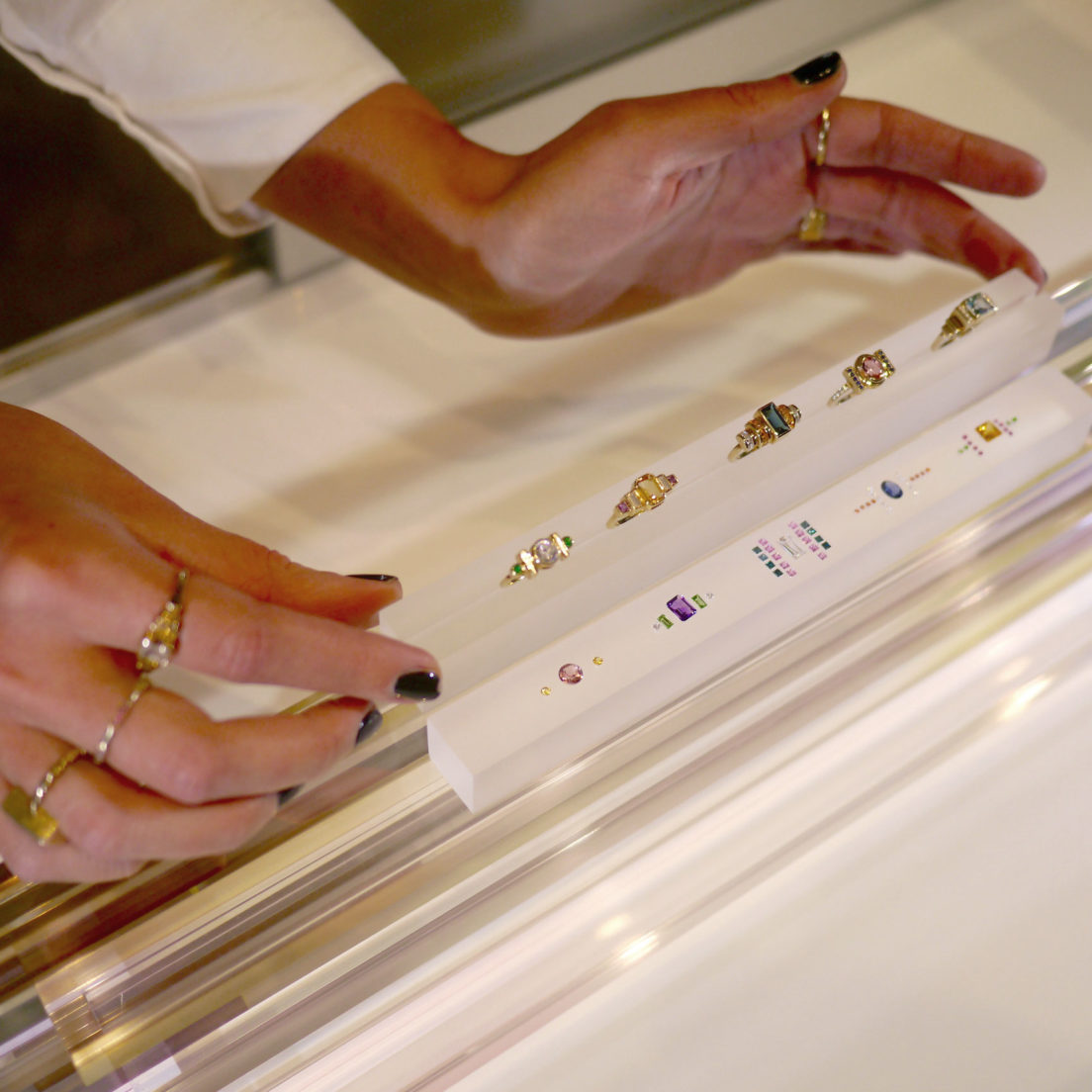 After graduating from the Royal College of Art Lily Kamper founded her London based jewellery label creating pieces that reflect her love of unusual material combinations and designs that embody modern luxury.
Engagement rings and bespoke fine jewellery are created from 18ct Gold, Diamonds, Sapphires, Emeralds and Tourmalines combining vibrant hues and unusual cuts. Each bespoke piece is hand-made in the UK by a trusted team of skilled crafts-people creating unusual and vibrant engagement rings and wedding rings.
Alongside the bespoke commissions Lily offers a range of contemporary jewellery that is hand-turned on a lathe from blocks of resin or Perspex and also cut from solid marble. Lily's love of colour is shown throughout the collections with each piece of Perspex dyed by hand with each colour mixed individually.
Lily was awarded a place on the prestigious British Fashion Council initiative Rock Vault curated by Stephen Webster MBE which launched at Fortnum & Masons. The fine jewellery collections have been exhibited internationally including London & Paris Fashion Weeks and Couture Las Vegas.
With Lily's first collection launching at Liberty she has received exciting press in Vogue, Elle, The Telegraph Luxury, Harper's Bazaar and many more, Lily has also been named one of the Professional Jeweller Hot 100 and has been nominated for and also judged at the WGSN Global Fashion Awards
If you would like to find out more please get in touch here.